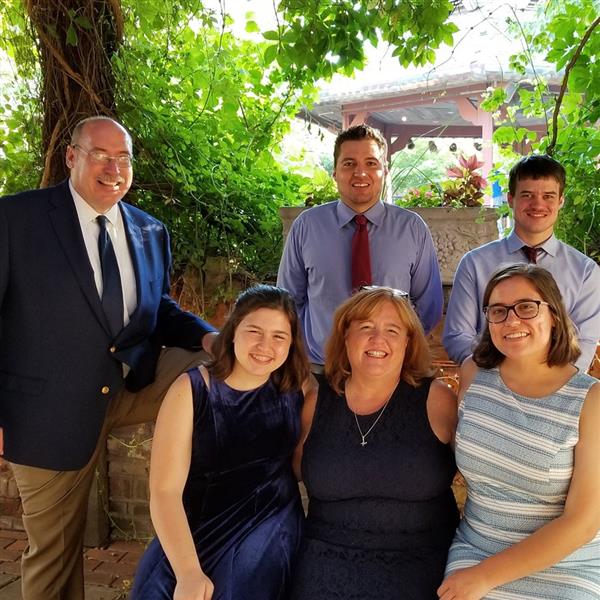 Phone: (708) 482-2740 x1516 @ Ideal, x1413
Email:
Degrees and Certifications:
B.S. in Elementary Education from Illinois State University M.S. in Curriculum and Instruction from National Louis University Endorsements: Math, English as a Second Language, Language Arts, Social Science
Mrs. Maureen Demer: Math Specialist

I am thrilled to have my dream job as an advanced math specialist! I have been in District 105 for over 15 years, having taught sixth grade accelerated math, advanced ELA (formerly the SAIL program), and fifth grade at Spring Avenue before joining the Advanced Academics Department. I work with students at both Ideal and Seventh Avenue in grades K-4 through our flexible group model. I also have thirteen years experience teaching middle school math before coming to D105. I am a south sider, (Go White Sox!), living with my husband and a few of our four children. My oldest son, Sean, works in the technology industry. My daughter Maggie finished her masters degree in linguistics and is taking a gap year before starting her doctorate. My son Ryan just graduated with a degree in Business Administration, and my youngest daughter, Molly, is a freshman in college. When I am not busy with my kids, I enjoy cooking, gardening, puzzles and playing math games.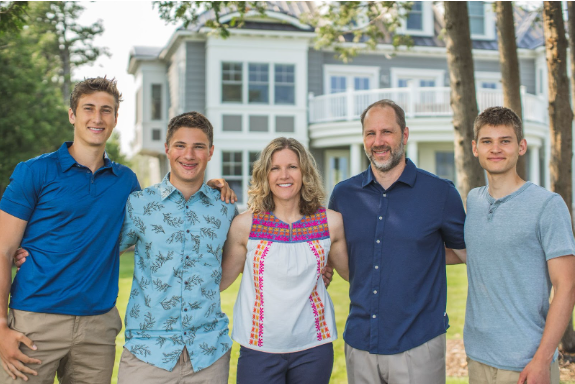 Phone: (708) 482-2710
Email:
Degrees and Certifications:
Bachelor of Business Administration (Finance) from University of Notre Dame Master of Science in Education and Social Policy from Northwestern University Endorsements: Middle School Math and French
Mrs.

Mrs. Michelle Milani: Math Specialist

I am very happy to be part of the D105 team! I love exploring the wonder and beauty of mathematics with students. I began my career in business and switched to teaching to pursue a path that was more personally fulfilling. I've been teaching mostly in the middle school math environment. I'm excited about teaching 6th Accel Math (middle school math is my first love!) but also to embrace my new challenge working with K - 4 as a math specialist at Spring Avenue.

When I'm not teaching, I love being outdoors (exploring, hiking, swimming, kayaking) and spending time with my family. My husband, Mike, is an intellectual property consultant who loves building and fixing things. He completely rehabbed our first home in Elmhurst and is now working on a coffered ceiling in our new home. We have three sons. Our oldest, Jonathan, is studying finance and applied and computational math and statistics at Notre Dame and is planning to begin his career in investment banking. Our middle son, Matthew, is an artist (clay sculpture) and is studying engineering at Notre Dame. Our youngest son, Luke, has just graduated from high school and is looking forward to studying at Hillsdale College in Michigan. Our fourth boy is a furry golden retriever named Oliver who loves playing fetch and making everyone happy.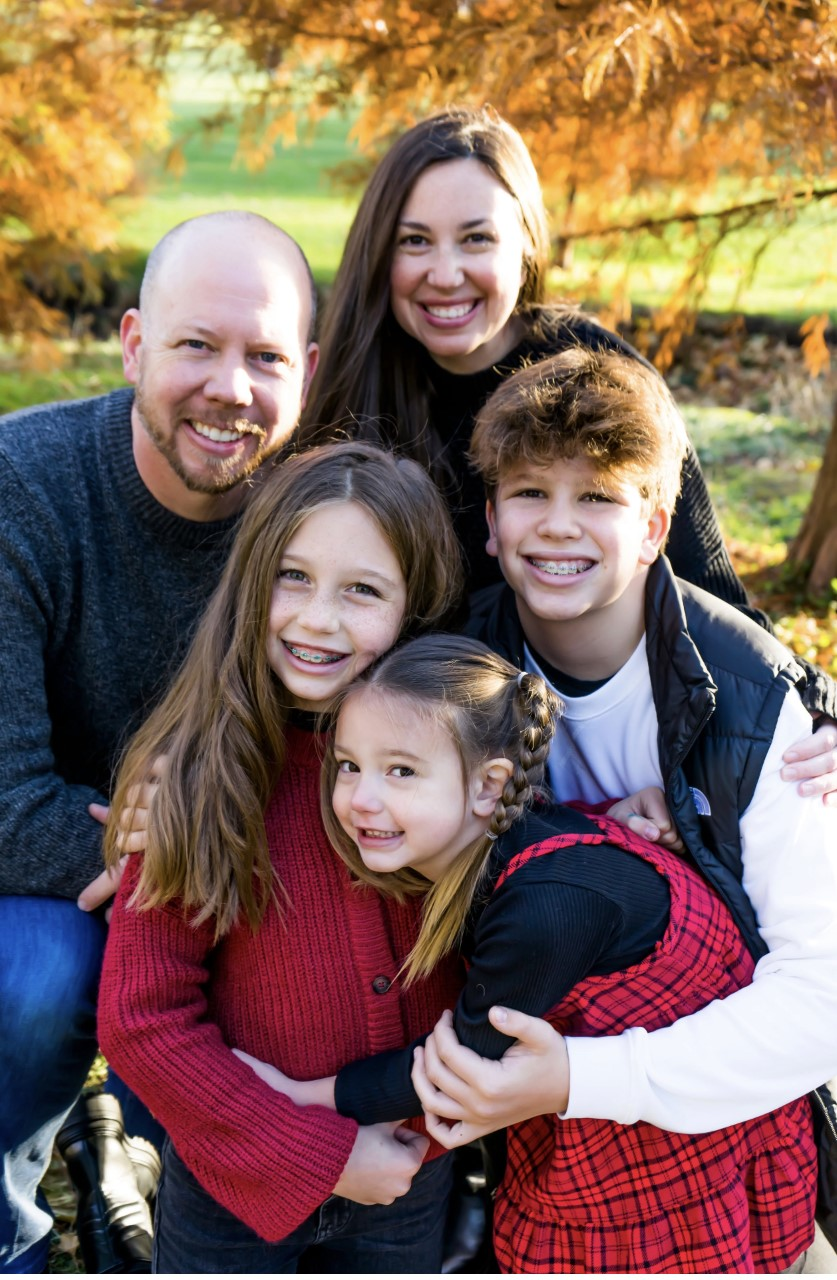 Phone: 708-482-2710
Email:
Degrees and Certifications:
B.S. in Elementary Education from University of Illinois Urbana-Champaign M.S. in Curriculum and Instruction from Concordia University
Mrs. Megan Utne: Math Specialist

I'm so excited to be one of the math specialists in D105! Delving into the magic of mathematics with students is something I am truly passionate about. I am thrilled to teach 5th Grade Accelerated Math this year and to have the opportunity to support learners across our four K-6 buildings. I have been working in and around classrooms for over 19 years. When I'm not teaching, I love spending time outdoors, buried in a good book, or enjoying quality time with my family. My husband, Jeff, and I have been residents of La Grange Park for 15 years and are actively involved in our community with our 3 children - Jack, Maeve and Samantha. Our dog Rosie adds an extra dose of energy to our house too!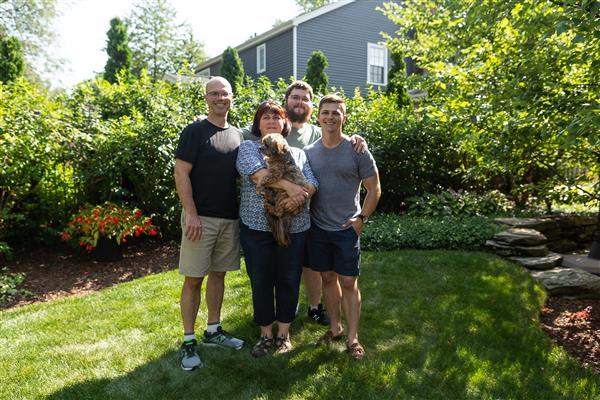 Phone: 708-482-2710, ext 1252
Email:
Degrees and Certifications:
B.S. in Education from Illinois State University Masters in Mathematics (Elementary Mathematics Specialist) from National Louis University ESL Endorsement from National Louis University Several Special Education Endorsements from Illinois State University
Mrs. Emily Wiegand: Math Specialist

I have worked in D105 as a Math Specialist for many years. I love teaching students how to THINK mathematically and logically. This year I will be challenging mathematicians in grades K-4 to persevere in their problem solving as they see math EVERYWHERE in their world. Whenever I get a chance, I love to brag about my family. I have 2 wonderful sons. Nathan is a Special Operations Captain in the US Army and is currently stationed at Fort Bragg in Fayetteville, NC. and Joel is an accomplished photographer, as well as a professional tutor and teaching assistant at COD. Walter, my husband, consults for an IT firm but is better known for his homemade jams and baked goods. In my spare time I enjoy playing with and cuddling our dog Oso, doing puzzles of all types and gardening in my backyard oasis.

I have no special talent. I am only passionately curious. – Albert Einstein