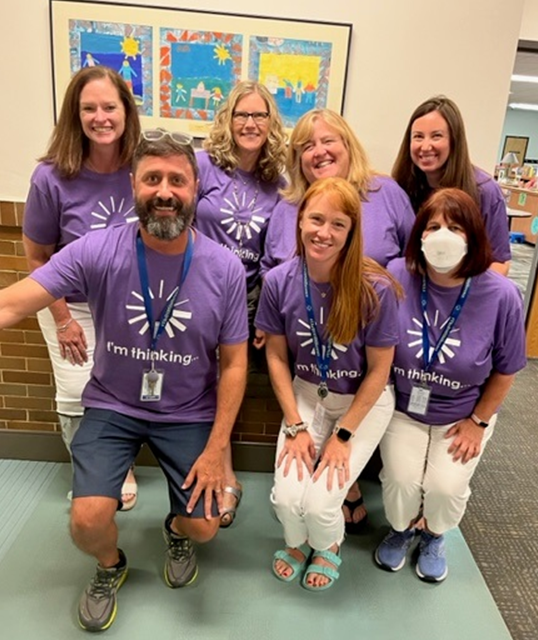 Accelerated/Advanced Placement for Next School Year

The Appeals Process has closed for advanced/accelerated placement in the 2023-2024 school year. The Advanced Academics Department will review all student information for students entering 5th - 8th grade for accelerated math and students entering 7th - 8th grade for advanced ELA in the spring of next school year. Information will be shared at Curriculum Night and Parent/Teacher Conferences detailing the process and timeline. The Appeals Process will open again next spring for consideration for the 2024-2025 school year.

Please see the links to the left for more information.

Colocación acelerada/avanzada para el próximo año escolar

El proceso de apelación se cerró para la colocación avanzada/acelerada en el año escolar 2023-2024. El Departamento de Estudios Académicos Avanzados revisará toda la información de los estudiantes que ingresan a los grados 5 a 8 para matemáticas aceleradas y los estudiantes que ingresan a los grados 7 a 8 para ELA avanzado en la primavera del próximo año escolar. La información se compartirá en la Noche de Currículo y las Conferencias de Padres y Maestros detallando el proceso y el cronograma. El proceso de apelaciones se abrirá nuevamente la próxima primavera para su consideración para el año escolar 2024-2025.

Consulte los enlaces a la izquierda para obtener más información.
Advanced Academics Department - Belief Statements

We believe that learning occurs at a different pace, depth and style for all children, and that District 105 is populated with such learners.

We believe there should be opportunities for acceleration and enrichment within the general education classroom.

We believe there are differences between gifted students and their high-achieving peers.

We believe these differences should affect the curricular content and instructional delivery they receive.
Advanced Academics Links
Belin-Blank Center
Acceleration Institute

Information on Midwest Academic Talent Search and Saturday Enrichment Program
Tel. 847-491-3782
e-mail ctd@northwestern.edu
ON-LINE REGISTRATION FOR MIDWEST ACADEMIC TALENT SEARCH

Illinois Math and Science Academy